When It comes to renovating or decorating your living room, Selecting the right one can be one of the most important decisions you make. It is often the anchor for A living area design, setting the tone and tying all elements together. Whether you're looking for something modern, Traditional, Plush, or patterned. There are A variety of carpet ideas for living room to choose from that will help fashion your space in style.
Why is carpet so important?
The carpet is an important part of any home or office. It can add a touch of style, Comfort, and warmth to a space. Carpet also helps reduce noise levels, Making It ideal for homes with young children or pets. In addition, It can help insulate a room by trapping air within its fibers. Which helps keep the room warmer in the winter and cooler in the summer. Lastly, Carpets are available in many different colors, Styles, and textures. So It's easy to find one that will fit your decorating style and budget. All these reasons make the rug an essential part of any home or office.
16 BEST IDEAS ABOUT LIVING
ROOM CARPETS
1. Luxury With Light Brown Wool Carpet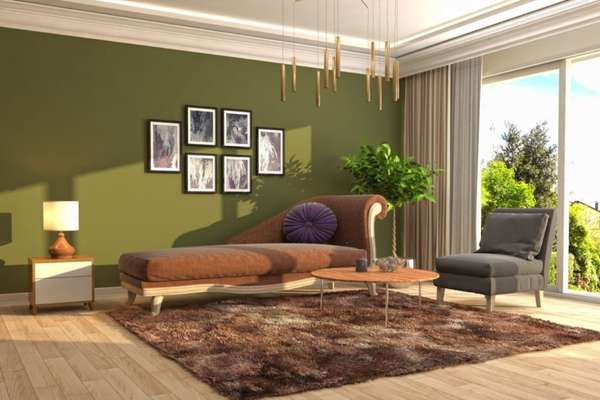 Luxury and comfort come together with a light brown wool carpet ideas. If you're looking to upgrade your living room, This type of flooring can provide an inviting atmosphere. While providing long-lasting durability that won't need frequent replacement. Light brown wool It has A calming effect and is the perfect choice for those who are seeking something a little more sophisticated than traditional carpets.
Not only does it have a luxurious feel, but it also features an allergen-resistant finish that makes It ideal for families who suffer from allergies or asthma. With its excellent insulation properties, You can look forward to lower energy bills during cooler months as heated air will remain in your home longer. Plus, Its built-in stain protection means less time spent on cleaning up spills and messes – making light brown wool carpet an ideal choice for busy homes!
2. Dark Gray Carpet For Living Room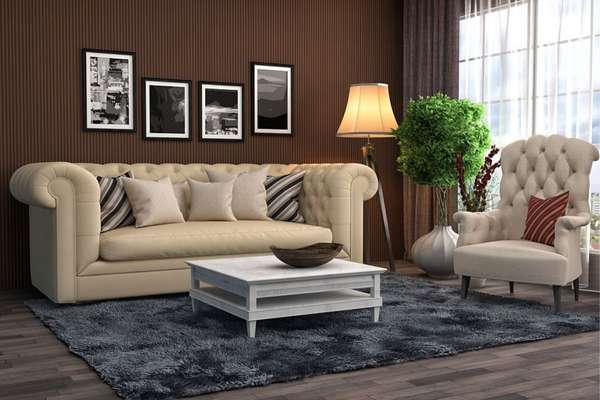 A dark gray carpet is an excellent choice for any living room. The neutral color of the carpet allows you to easily incorporate It into your existing décor. And provide A subtle background for more vibrant colors. Not only is dark gray carpet highly versatile, But Its durability and low maintenance make It the perfect choice for busy households.
Whether your drawing room has modern decor or is furnished with traditional pieces, a dark gray carpet provides the perfect foundation. Its timeless style will last through years of redecorating without feeling dated or out of place. Using A darker-colored carpet also helps to conceal dirt, Pet hair, And spills which makes this a great option if you have active children or pets in your home.
3. Add Texture With Living Room Carpets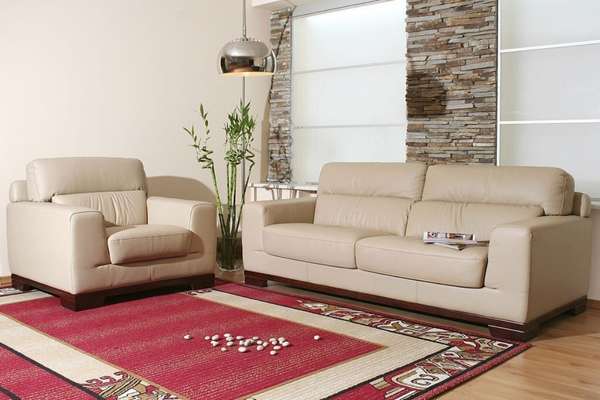 Carpets are the perfect way to add texture and comfort to any drawing room. From plush, Tufted rugs to soft and subtle carpets, The right carpet can transform a space into an inviting retreat. There is no shortage of carpet ideas for living room that can help create A cozy atmosphere while making a style statement.
The first step in choosing the right carpet for your drawing area. It is determining what type of look you want to create. Consider both color and texture when selecting a style. Bright colors can give the room an energetic feel, While soft textures add warmth and comfort. If you're looking for something with more coverage, Consider installing wall-to-wall carpets or purchasing large area rugs that will fill up empty floor space.
4. Choose A Chic Black Carpet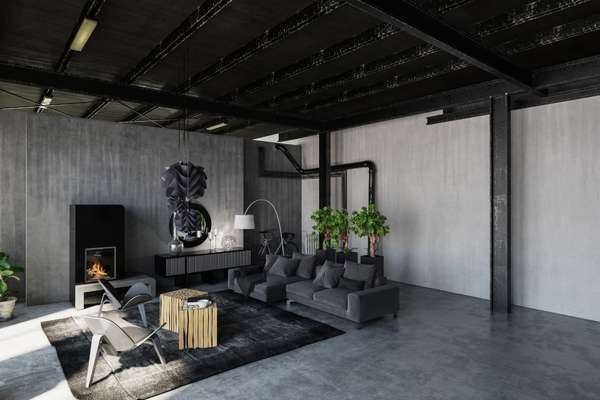 The living room is one of the most important rooms in any home. It's where we gather with family and friends. So it's important to choose a carpet that is stylish, Chic, And timeless. A black rug can be the perfect choice for adding A touch of modern sophistication to your living.
Black carpets come in many different textures and materials. From luxurious velvet to soft wool – so you can easily find A style that will match your home decor perfectly. There are plenty of chic black carpets available that will bring an air of elegance into your living room. If you opt for something more traditional like Berber or shaggy pile, Go for something with deeper shades of black to make sure It stands out against lighter furniture pieces and walls.
5. Try Carpet Patterns For The Living Room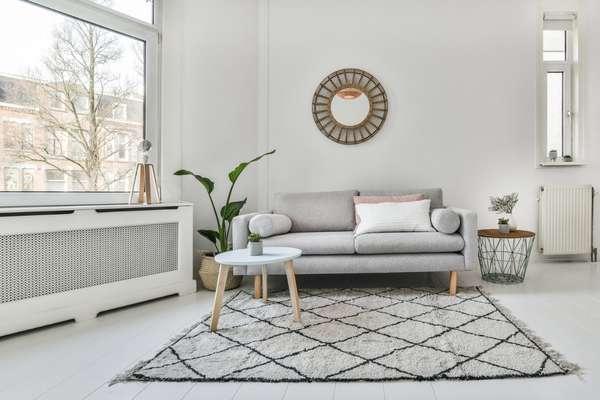 Carpet can be an important part of the interior design for any drawing room. And finding the right carpet pattern is key to achieving A polished look. Carpet patterns come in a wide variety of colors and designs. Making It easy to find one that will fit in with your existing décor. From classic florals to modern geometrics, There are plenty of carpet ideas for living room that will help you create a cozy and inviting atmosphere.
If you're looking for something more traditional, Try opting for a neutral-colored rugs with subtle patterning like small diamond or trellis shapes. For those who prefer something bolder, consider larger geometric shapes such as stripes or chevron patterns in bright hues like yellow or teal.
6. Dark Green Living Room Carpet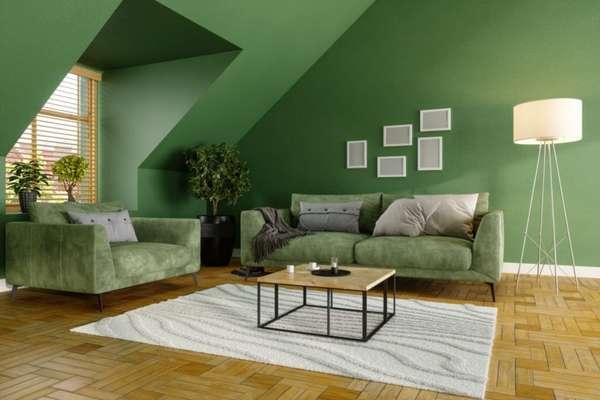 A dark green living room carpet is A great way to create a unique, stylish atmosphere in your home. From light olive tones to deep emerald hues, There are many shades of green that can bring a new dynamic to the space. Whether you're looking for something minimalistic and sleek or warm and cozy, This timeless color will never go out of style.
When considering rug ideas for your drawing room, Think about how durable and easy to clean the fabric should be. Wool carpets are A popular choice as they provide comfort underfoot and come in dozens of colors. Their natural sheen adds an air of sophistication perfect for formal spaces while their stain-resistant characteristics make them great for high-traffic areas.
7. Focus On Materials When Choosing A Carpet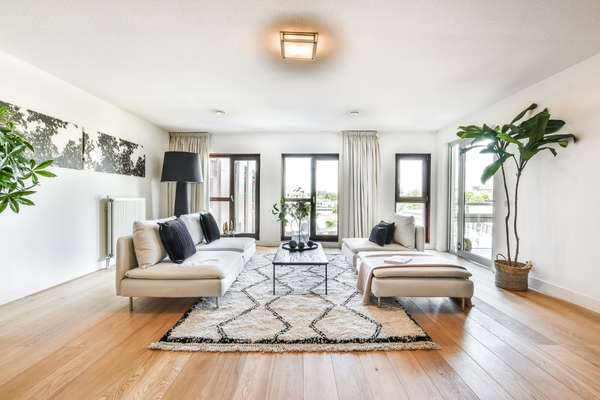 Sing a carpet for your living room, It is important to focus on materials. Materials are the foundation of any rug and should be considered carefully before making a purchase. The type of material chosen will depend on the look, Durability, and style desired by the consumer.
In general, Carpets can be made from wool, Nylon, or polyester. Wool carpets offer natural beauty and durability but can be expensive compared to other materials. Nylon carpets are more affordable than wool but still provide good quality and performance in high-traffic areas. Polyester offers excellent resistance to staining and does not show wear as quickly as other materials. Making It well-suited for busy family rooms or children's playrooms.
8. Quality With Woven Carpet For Living Room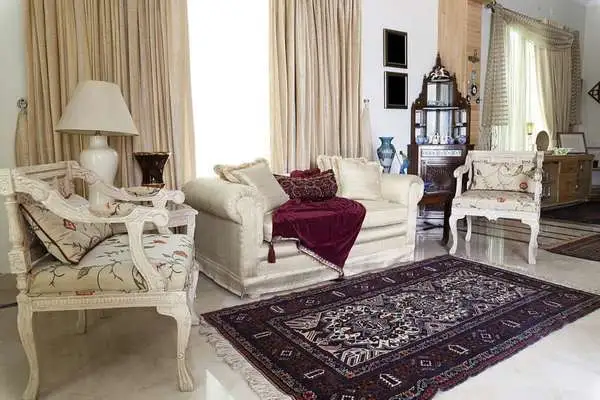 The benefits of choosing woven carpets include high-quality construction and materials which make them extremely durable over time. The material holds color well and repeals stains easily which makes It ideal for busy households with lots of foot traffic. Additionally, Woven carpets come in many different patterns from traditional floral designs to contemporary geometric patterns that can fit any style preference or interior design scheme. Designs range from classic muted tones to bold and vibrant hues providing plenty of options when It comes to finding the perfect idea for your drawing area space.
9. Use Some Geometric Textures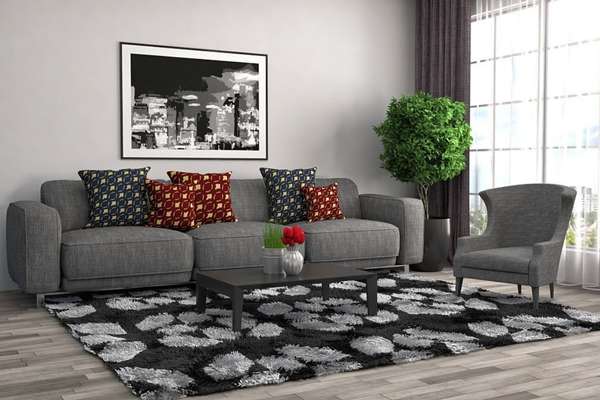 One of the best ways to make your drawing room look attractive and inviting is to use some geometric textures. There are many carpet ideas for living room that can create an impactful statement with their bold colors and dynamic shapes. Geometric textured carpets can provide A unique and captivating aesthetic to any space, Adding depth and visual interest.
These types of carpets come in a variety of colors, Patterns, Sizes, Materials, and designs. From classic diamond motifs to abstract shapes, you'll find a pattern that will fit perfectly with your existing décor. Whether It's to add a hint of drama or just draw attention away from other elements in the room. Adding some geometric textured carpets can be just the thing to upgrade your living area.
10. Create Contrast For The Living Room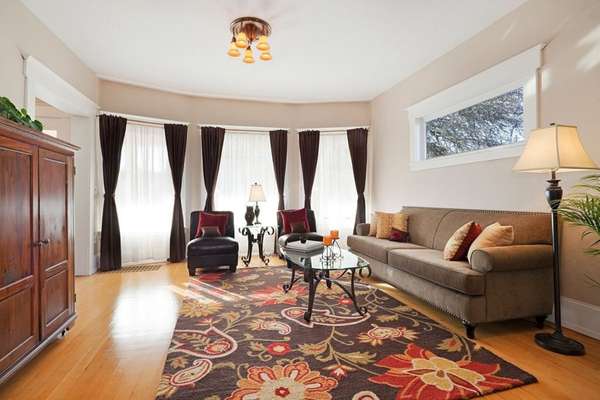 The living room is the focal point of your home, so It should be a space that stands out. Creating contrast in the drawing area can help to make it more visually appealing and inviting. It is an excellent way to introduce contrasting elements into the drawing room, as there are numerous carpet ideas for living rooms available to choose from.
Carpets come in a variety of colors, materials, and textures. Which can easily add dimension and character to any interior design scheme. Whether you opt for bold patterns or subtle geometric designs, Carpets are an ideal way to bring texture and color into a drab living space. With its wide range of options, you'll be sure to find something that complements your decor while creating contrast. Moreover, Carpet provides a soft surface on which guests can sit and lounge comfortably without feeling uncomfortable with hard floors underneath them.
11. Add A Pop Of Plum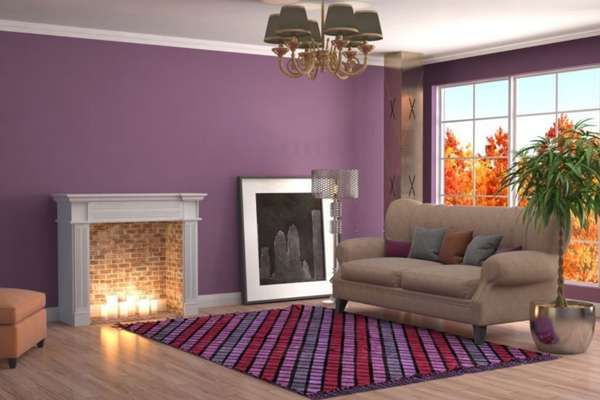 A pop of plum can be the perfect addition to liven up your living room. Whether you choose to incorporate it as a carpet, An accent wall, Or even a piece of furniture, A plum-colored design element is sure to stand out and inject some personality into the space.
When it comes to carpets for living rooms, there are plenty of attractive options that feature various shades of purple. From deep aubergine and luxurious lavender hues to vibrant magenta and classic mulberry tones, The ideal shade of plum will depend on your current décor and how many colors you want to add. For a subtle hint of color, Opt for light pastel purples. While brighter jewel tones will make more of an impactful statement in any drawing room.
12. Bring A Bold Carpet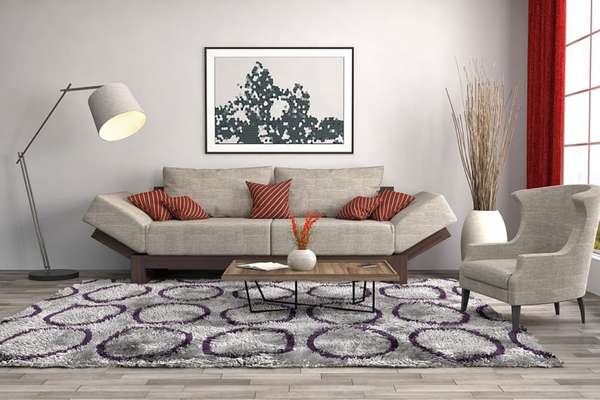 Bringing a bold carpet for the drawing room is an easy way to make A big statement. Carpet ideas for living room range from classic florals to modern abstracts and everything in between. Whether you want to create A subtle look or go all out with color and pattern, there are plenty of options to choose from.
A key element in achieving the desired effect is considering scale. A larger rug will expand the space while smaller ones can be used to define seating areas. Comfort underfoot is also important. So selecting materials like wool or polypropylene would provide insulation against cold floors and noise reduction benefits too. If you're looking for something more luxurious, Sumptuous velvet can add richness and texture. It is perfect for adding glamour to traditional interiors.
13. Use A Carpet Of A Similar Color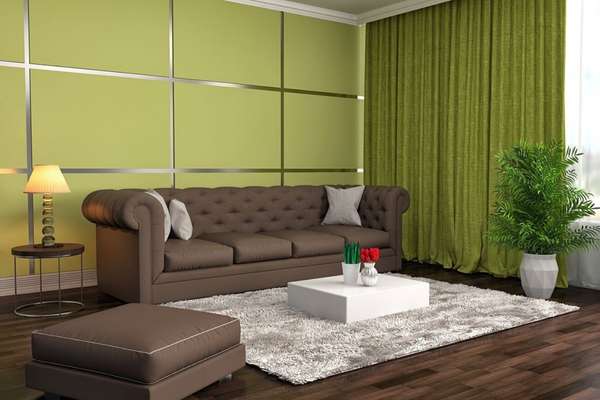 Carpets are an essential part of the design. For a cohesive look, You can use A carpet of A similar color to tie everything together. Using this technique will create a feeling of harmony and balance in the room. Consider colors like beige, Grey, or white as they will go well with almost any other shade. And they won't draw attention away from other design elements in your space.
You can also opt for more neutral colors like golds or browns that have enough texture to bring out the beauty of other pieces in your drawing area such as furniture or artwork. If you want something a bit more exciting, consider deeper tones such as red or burgundy which will add warmth and character to any space!
14. Add Contrasting Carpet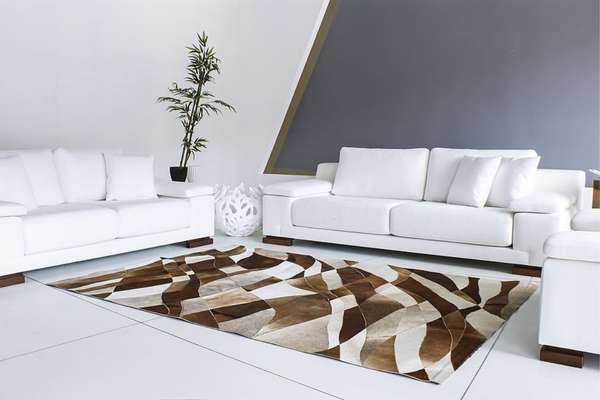 Adding contrasting carpets to your drawing room can easily transform your space from dull and boring to bold and beautiful. Whether It be A pop of color or an eye-catching pattern, The key is to choose the right contrast for your space. With this guide, You will learn what types of carpets look best in A living area as well as some great ideas for incorporating them into your décor.
A great way to incorporate contrasting carpeting into your drawing area is with an area rug. Whether you choose A traditional oriental pattern or something more modern like geometric shapes, An area rug is a perfect way to make A statement while also softening up hard flooring surfaces such as tile or wood.
15. Colorful Carpet Designs For Living Room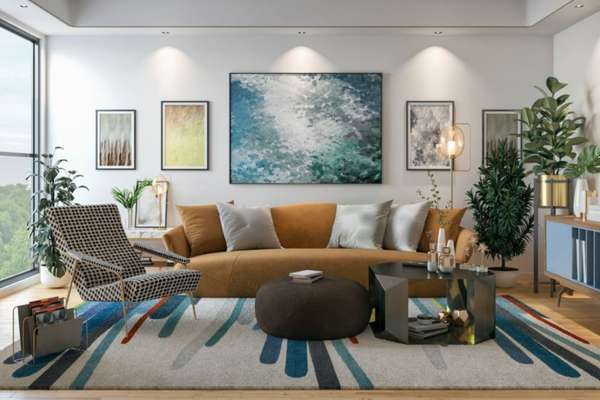 Adding A colorful carpet to your drawing room can be a great way to switch up the decor and make It look fresh and new. You don't have to stick with boring neutrals when It comes to carpets. You can now find an array of stunning colors designed specifically for living rooms, From soft blues and greens to vibrant yellows and reds.
Whether you're looking for something subtle or something that will really make a statement in your home, there are plenty of carpet ideas out there that will suit any style or budget. Here we take a look at some of the best colorful rug designs for living rooms. From bright geometric patterns to luxurious shaggy rugs, These options are sure to bring life into any space.
16. Use Furniture To Coordinate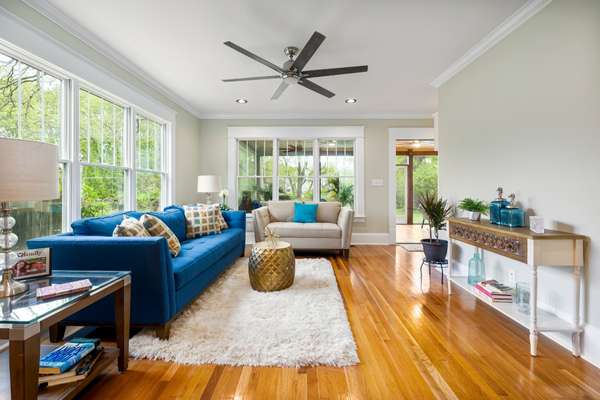 Furniture can be used to create a coordinated look in your living room. From carpets and rugs to couches and chairs, There are many ways to pull together the perfect combination of pieces that will make your living space feel warm and inviting. Whether you are looking for bold patterns or subtle shades, Using furniture items is an easy way to enhance the visual appeal of any room.
Carpeting is A great option for adding texture and color to your living room. Carpet ideas for drawing rooms range from vibrant floral prints, zig-zags, Oriental motifs, and more. You can also explore different textures such as shag or looped carpeting for extra comfort underfoot.
What Color Carpet Goes With Everything?
Neutral colors are the best choice for carpets that go with everything. Shades of beige, Gray, and taupe are versatile and will blend in with any type of décor or color scheme. These neutrals create A natural backdrop that won't clash with other elements in the room.
If you prefer something bold, Consider A patterned carpet. A neutral-toned geometric pattern can provide visual interest without overwhelming the space. It can also help to tie together multiple colors within the room. Regardless of your choice, make sure to select a quality carpet that is durable and easy to maintain. If you choose wisely, Your rug will last for years and look great no matter what changes you make to the rest of your decor.
What Kind Of Carpeting Is Best For A Living Room?
When selecting a carpet for your living room, There are several important factors to consider. First, think about the aesthetic you'd like to create in your room. Carpets come in a variety of colors, Textures, and patterns. So you can choose one that best fits the look and feel of your space. Second, think about durability. If your living area gets a lot of foot traffic, Opt for a more durable material like wool or nylon.
Third, Consider maintenance. Some carpets require more frequent vacuuming or professional cleaning than others. If you don't have time for regular upkeep, Pick a low-maintenance option like polypropylene or olefin. Ultimately, the best carpeting for your drawing area will depend on your lifestyle and design preferences.
Conclusion
Incorporating carpets into your living room is a great way to enhance the aesthetic of your home. Not only do they look beautiful, But they can also be used to create A calm and inviting atmosphere perfect for any occasion. Whether you're looking for something modern and sleek or bold and colorful, There are plenty of carpet ideas for living room to suit your individual needs. With all the options available, You are sure to find the perfect carpet that adds the finishing touches to your living space!