Creating A living space that is both functional and aesthetically pleasing can be A challenge, Especially when It comes to furniture. It's important to consider how pieces fit together to create A cohesive look and feel for the room. To help you out, This article will provide tips on how to mix and match furniture for the living room. It will explain how different colors, Shapes, Styles, Materials, And textures can be used to create an interesting yet balanced look.
1. Choose Pieces In Complementary Colors And Textures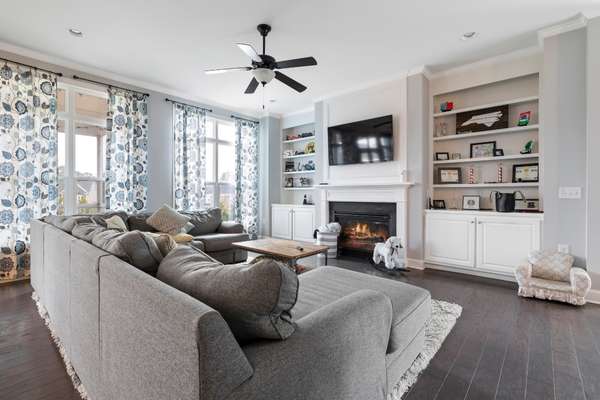 Mixing and matching colors and textures can be an excellent way to achieve an inviting look. But how does one choose the right pieces for the space? Start by finding furniture in complementary colors and textures that work together. Neutral colors like white, Gray, Or beige make Introducing brighter colors into the space easier. Try adding texture with fabrics such as leather, Velvet, Or linen to keep things interesting.
Using contrast is also important when choosing pieces in complementary colors and textures. For example, If you have A lot of dark wood furniture in your living room, You can use lighter-colored furnishings like chairs or ottomans to create contrast within the space.
2. Use A Sofa Or Armchair As A Focal Point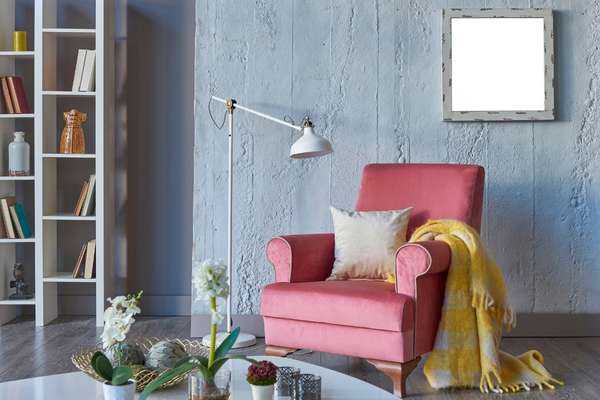 One of the key elements is furniture placement. To make A statement and create A beautiful look, An armchair or sofa can be used as the focal point. With so many different types of furniture available, It can be difficult to decide how to mix and match when designing your living room.
The key to success is finding the perfect balance between colors and patterns. It will create A cohesive look in your living room. Start by selecting an armchair or sofa that stands out from the rest of your furniture. This will be what you build around for your desired style. Incorporate softer colors like pastels and neutrals for surrounding pieces like side tables, Footstools, Coffee tables, Etc., While adding bolder hues with accent Pillows, Rugs, And throws.
3. Bevel Coffee Table
A great place to start is with A bevel coffee table. This piece provides an eye-catching centerpiece for the living room. And Its versatile design makes It easy to mix and match with other living room furniture pieces. Beveled glass tops provide an elegant contrast against dark-finished woods, While light-colored woods bring out the beauty of A black or white finish.
It's also important to consider the shape of the coffee table when choosing complementary furniture pieces. Round tables pair nicely with square armchairs, While rectangular tables look best with curved sofas or recliners. With these tips in mind, You'll have no trouble creating A beautiful living space that is sure to wow your guests!
4. Choose An Area Rug In Cream Or Beige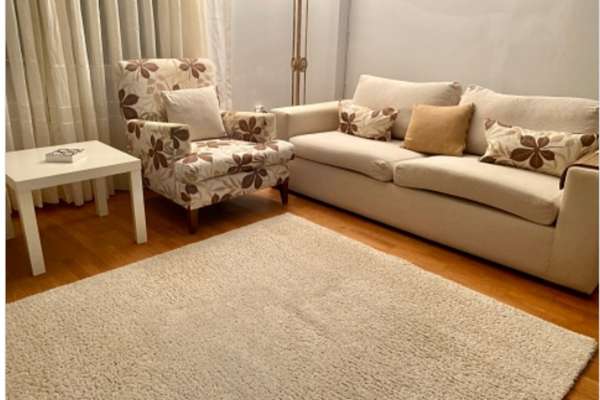 Comes to styling A living room, Area rugs are one of the most important elements. Cream and beige rugs can create an inviting atmosphere and allow you to mix and match the furniture while still keeping A cohesive look in the room. When picking out A rug, There are some key things to consider such as size, Color, Texture, And pattern.
It's important to choose the right size of rug for your living space so that all of the furniture fits comfortably on It without any pieces hanging off. Consider both light colors like cream or beige as well as darker shades if you want more contrast with your furniture. The texture is also essential when choosing A rug because It adds dimension and helps tie in other pieces in the room such as wall hangings or pillows.
5. Try An Interesting Theme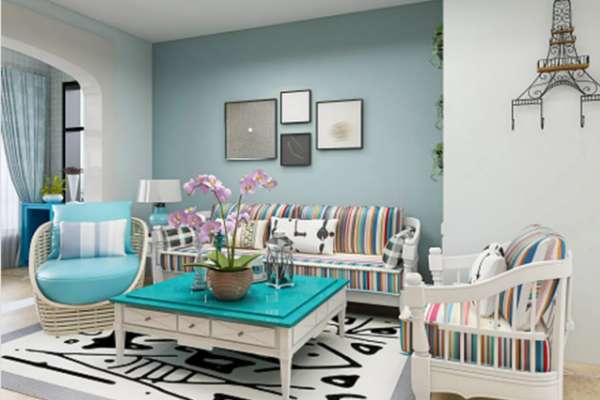 One of the most important things to consider is how to mix and match furniture for the perfect look. Knowing how to choose the right items and blend them together for A cohesive design can be tricky, But with these simple tips, Anyone can create an interesting and appealing theme in their living space.
Start by choosing your main piece of furniture. This should be something that stands out as A focal point such as an antique armchair or A modern sofa. Once you've got that, It's time to add accent pieces that will bring color and texture into the room. Choose complementary colors like blues and yellows or go bold with reds and oranges. Experiment with different textures like leather, Velvet, Wood, Or glass to create depth in the space.
6. Lamps To Add Personality To The Space
Lamps are an easy way to add warmth, Personality, And color to any room, And A great starting point for styling the living room. To choose lamps that will complement your decor, Start by considering both how much light you need in the space as well as what kind of mood or atmosphere you want It to evoke.
In general, Ambient lighting should provide A comfortable level of illumination for everyday activities such as reading or watching TV. Task lighting should be focused on specific areas for tasks like doing paperwork or crafts. Finally, Accent lighting can help create A cozy ambiance and highlight architectural features.
7. Include Artwork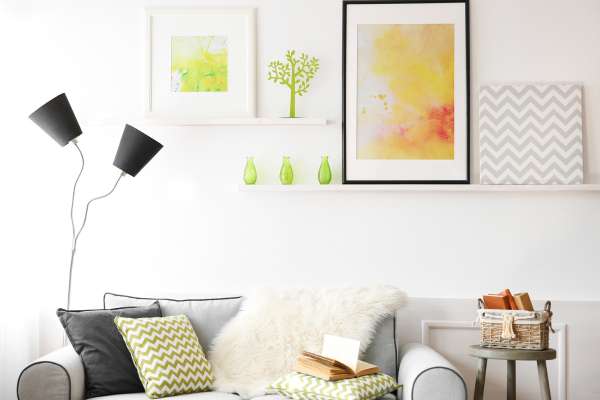 Artwork provides the perfect complement to A well-furnished room. Whether you are looking for A classic and timeless look or something bold and modern, There are some easy ways to include artwork in your living room. Here's how you can mix and match furniture for the ideal aesthetic:
Begin by considering which type of artwork will best fit into the style of your home. If you prefer traditional styles like Victorian or Old World, Choose frames with intricate details that match the other pieces in your home. If you prefer more contemporary designs, Opt for abstract pieces that feature bright colors and geometric shapes. As an added bonus, Art can also serve as A conversation starter if you have guests over!
8. Create Synergy With A Scaled Visual
You can create an attractive and inviting atmosphere in no time. One way to add character and interest to your living space is by mixing and matching brown furniture for the living room. This approach will help you create synergy with A scaled visual that looks both modern and timeless.
The key to creating this stunning effect is selecting pieces that are different in size, Shape, Color, Material, Design style, Etc., Yet still complement each other's aesthetic. When choosing furniture to mix and match for your living room, It's important not to go overboard. For example, Select two or three pieces with varying heights that are similar in terms of texture or color.
How Do I Choose Matching Furniture?
Choosing matching furniture for your home can be A difficult task. It is important to consider the size of the room, The style of furniture you want, And whether or not It will fit with the overall look of your home.
When selecting furniture, Start by taking measurements of the room you plan to furnish. This will help you determine what size pieces will work best in that space. Once you have an idea of what size pieces will work, It is time to decide on A style. Consider the other elements in your home such as wall colors and flooring when selecting A style for your furniture. This will help ensure that all pieces coordinate and create A cohesive look throughout your home.
What Types Of Furniture Are Compatible With Each Other In A Living Room?
The goal is to create A cohesive look that is comfortable and inviting. A few key pieces of furniture can go A long way in creating A harmonious space. A great starting point is A sofa or sectional. This can be complemented with armchairs, Ottomans, And Coffee Tables. Tables should be sized according to the size of the room. Accent chairs such as chaise lounges or recliners can add an extra layer of comfort and style.
In addition to seating, Storage is essential for keeping clutter at bay. A media console or sideboard is A great option for organizing books, Electronics, And other items. Adding an area rug to define the space will help pull all of the elements together in one cohesive design.
Conclusions
Mixing and matching furniture for the living room is A great way to add some personal flair to your home. It can be intimidating to break away from traditional, Matched sets but with the right colors, Patterns, And pieces, You can create A unique, Stylish room that will make your family and friends feel welcome. When It comes to finding the perfect combinations for your living room, Start by considering colors and textures that match the overall aesthetic of your home.