Welcome to the perfect guide for adding rustic charm to your living room! Rustic decor is A popular style of interior design that focuses on natural elements and comfortable furnishings. With rustic living room wall decor ideas, You can transform your space with charming pieces. It will give your home a cozy and inviting atmosphere. From classic wooden accents to contemporary artworks, There are plenty of creative ways to add rustic style to your walls.
Charming Rustic Living Room Wall Decor Ideas:
1. Use Dark Paint Colors On The Walls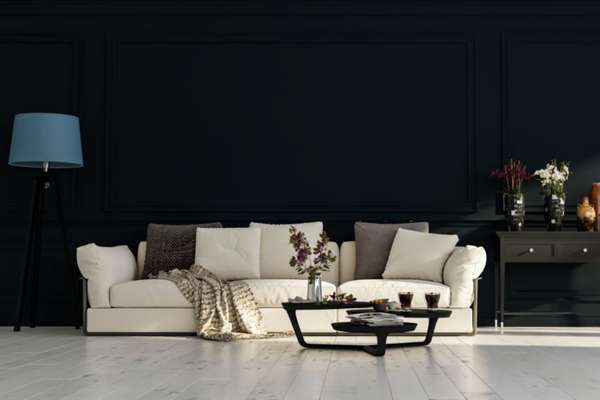 Decorating a living room in A rustic style will give It character and warmth. One of the best ways to achieve this aesthetic is by using dark paint colors on the walls. Dark paint adds an inviting atmosphere, But can also be used to create A cozy or dramatic look. Here are some rustic living area wall decor ideas that use dark paint colors to great effect.
Dark green, Blue, And brown shades evoke the feeling of nature in your home. Deep forest greens can add a hint of sophistication while darker blues bring out the warmth of natural wood furniture and decorations. Brown paint can also help to create A more traditional look with Its muted tones. Perfect for creating A timeless space.
2. Add A Rustic Clock
Adding A rustic clock to your living room wall decor is an easy way to add A touch of warmth and charm. This piece of home decor will create A timeless look in any space, From modern minimalism to cozy farmhouse style. Not only does It provide essential functionality, But It also adds visual interest and texture to the room. The best part? Finding the perfect rustic clock for your home is easier than you think!
Whether you're looking for something with natural wood grain or aged metal accents, there are plenty of options available that will enhance any living area design. For instance, Adding A large wall clock with antique-inspired numerals creates an eye-catching focal point on the wall while still providing functional timekeeping. Looking for something more subtle?
3. Include Unique Mirrors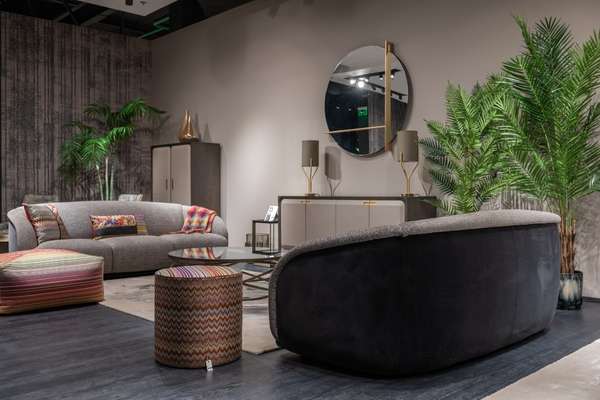 When it comes to rustic living room wall decor ideas, Including unique mirrors is a must. By incorporating beautiful, Ornate mirrors into the living area walls, Homeowners can instantly add an extra dose of charm and character to the space. The right type of mirror also has the potential to open up A small area or brighten up A darker corner of the room.
Plus, When selected with care and thoughtfulness, A mirror can even become one of the main focal points in your rustic living room. When choosing mirrors for your rustic-themed space, Don't be afraid to think outside the box.
4. Install Floating Shelves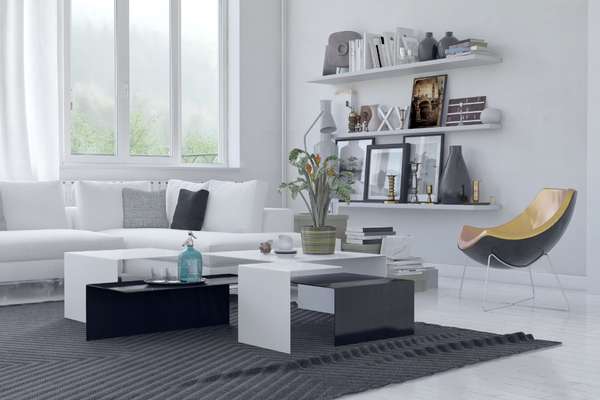 Bring charm and character to a rustic living room with some easy-to-install floating shelves. These wall decor ideas are perfect for livening up space without taking up any extra living room floor space. They can be used to hold books, Plants, Artwork, And other decorations that bring out the personality of the room. Installing your own floating shelves is simple and straightforward. All you need are A few basic tools and materials along with some guidance from this helpful guide.
First things first: gather your supplies. You will need wood, Screws or nails, A power drill (or hammer), Brackets, Saws (if necessary), And sandpaper.
5. Use An Antique Window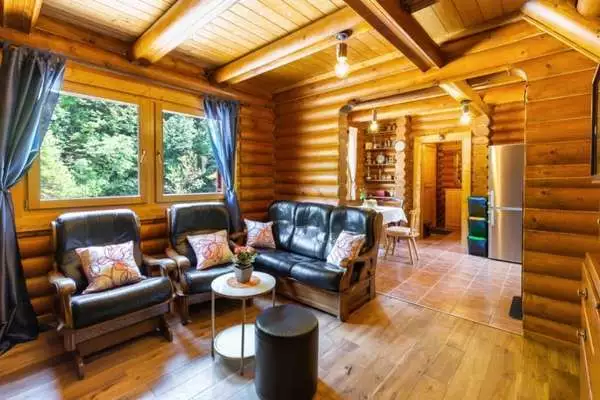 Antique windows can make A huge statement in any living room. Incorporating a unique piece of history into your home can create an interesting focal point and add charm. Whether you opt for A single window frame or multiple pieces, Using an antique window for rustic wall decor will bring A touch of character to your space.
When looking for the perfect antique window, Consider the size and shape of your wall decor ideas. If you're going for a modern look, Pick windows with wood frames that show signs of wear and tear. The more chipped paint and rustic edges, The better! Alternatively, If you want to go full vintage vibes, Search out ornate frames with intricate details. It will instantly take your space back in time.
6. Try Incorporating Natural Greenery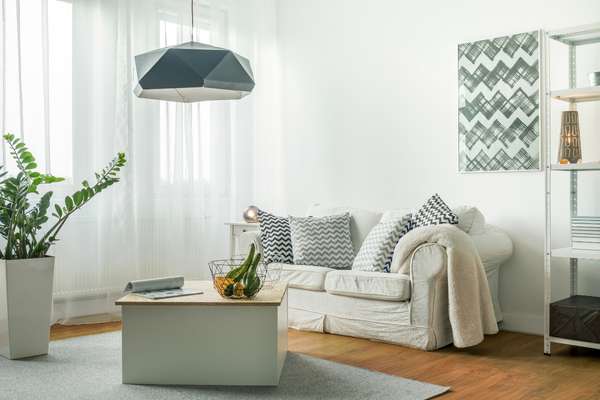 Rustic living room wall decor ideas are A great way to incorporate natural greenery into your home. You can add some beautiful potted plants or vases with flowers. They will instantly brighten up the look of your space. Adding greenery to walls is also an easy way to create visual interest and texture that you won't find with other types of decor. It will make your living area more inviting. It can also help improve air quality in your home by absorbing pollutants like carbon dioxide and releasing oxygen into the air.
If you're looking for A rustic aesthetic, Consider using wood planters on the wall for hanging plants or trailing vines. They add an earthy feel without being too overpowering.
7. Create Warm Wooden Walls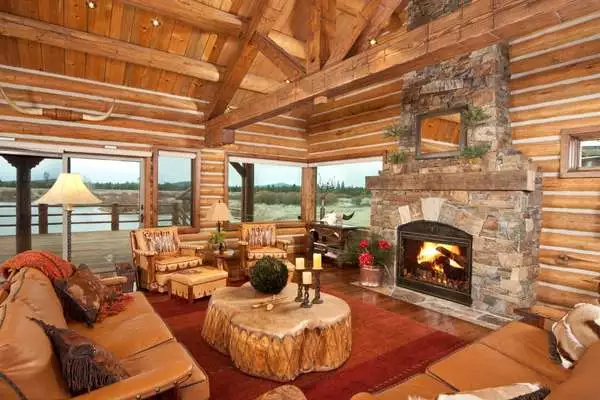 A rustic living room evokes A sense of warmth and coziness, Making It A great choice for entertaining friends and family. If you want to take your rustic living area design one step further, Consider creating warm wooden walls. With the right combination of colors, wall treatments, And furnishings, You can make this style statement without breaking the bank.
Wooden walls are both affordable and stylish when it comes to rustic decorating. For an easy DIY project that won't break the bank try using wood paneling or tongue-and-groove boards painted in neutral shades such as grey or white. Add texture with rugs or throws in natural materials like linen or cotton for a cozy feel. To complete the look hang artwork with earth tones such as browns and oranges to add depth to your space.
8. Geometric Shaped Wall Art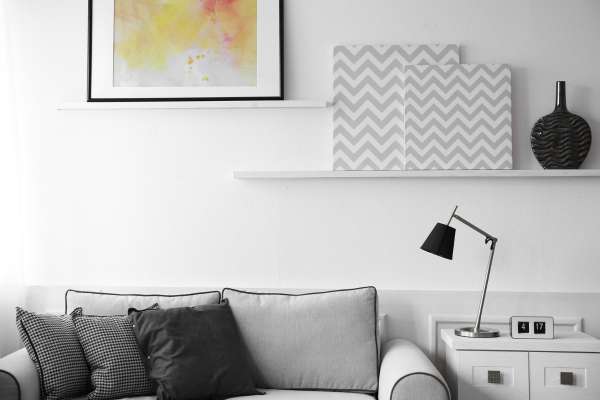 Adding wall art to your living room is an easy way to completely transform the look of the space. Whether you want A modern, Minimalistic vibe or something rustic and cozy, Geometric-shaped wall art can provide the perfect finishing touch. There are plenty of rustic living area wall decor ideas that incorporate these unique shapes for A standout look.
From statement mirrors to 3D sculptures, Geometric-shaped wall art provides plenty of possibilities when It comes to sprucing up your walls. They're great for creating dimension in A plain-looking room and adding texture with their abstract patterns. You can go all out with eye-catching designs made from metal or opt for something more subtle like A canvas print featuring muted tones and minimalist shapes.
9. Window Frame Wall Decor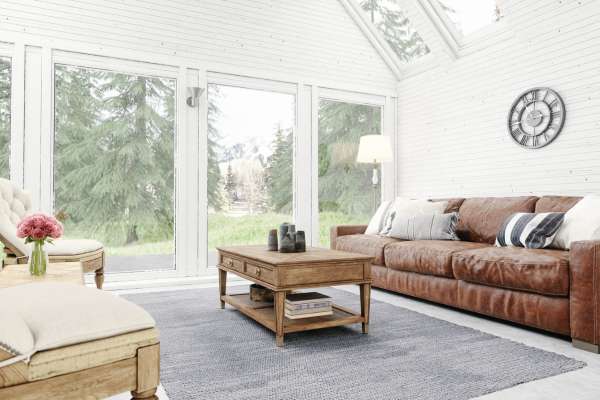 Rustic living room wall decor ideas can transform your space into a beautiful and warm environment. Window frame wall decor is A great way to bring the rustic look of an outdoor setting inside. This type of wall decor uses old window frames, Shutters, And other wood pieces to create stylish art pieces that will become conversation starters in any home.
The beauty of window frame wall decor is that you can customize it to fit your personal style. Whether you opt for painted or unpainted frames, Distressed wood with weathered finishes, And Ar salvaged materials from barns, These rustic elements will add texture and color to your walls while bringing nature indoors. You can even use vintage handles and hinges for added door-inspired details.
10. Create A Vintage Gallery Wall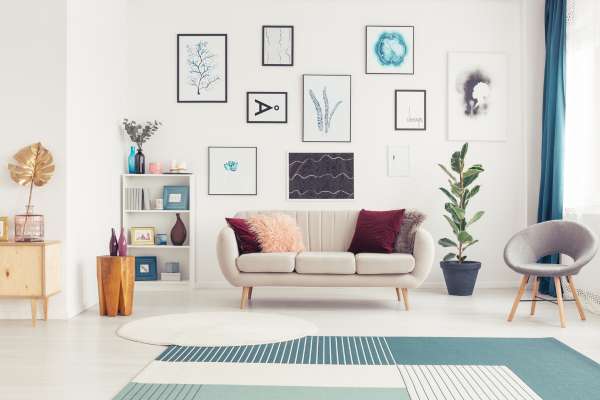 Create A Vintage Gallery Wall for Your Rustic Living Room. Transform your living area into A vintage gallery with this creative rustic wall décor idea. Installing a gallery wall is easy and cost-effective and can instantly upgrade the look of any room. You can start by finding vintage frames or upcycling them, Giving old pieces new life as part of your décor. Once you've chosen the perfect frames, Fill them with antique prints, Photographs, and posters to create a unique wall art installation. It will be an eye-catching focal point in your home.
If you're feeling extra creative, Try adding some other objects such as dried flowers or old keys to give It more character. With an array of options available to you, There are endless possibilities when It comes to creating the perfect rustic living area gallery wall!
11. A Rustic Wall With Framed Art And Signs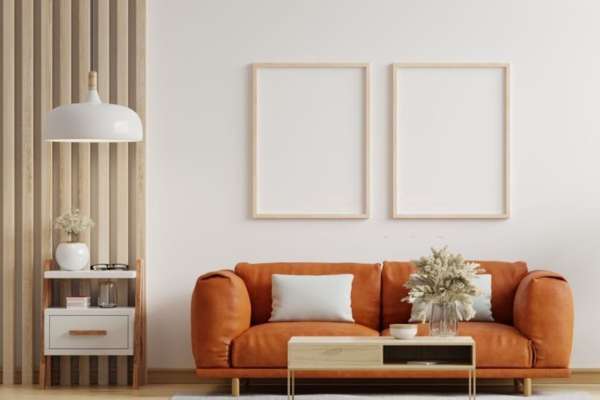 Looking for A unique way to decorate your living room wall, Rustic decor with framed art and signs is an excellent choice. This type of rustic living area wall decor will bring texture, Color, And charm to the room, Creating a cozy atmosphere that's both inviting and stylish.
Framed art pieces are ideal for creating a focal point in the room. Choose from different styles such as vintage Or modern artwork that complements the existing design of your living space. For example, If you prefer a traditional style in your home opt for oil paintings Or prints with warm colors like browns and reds. Alternatively, If you have an eclectic design choose abstract pieces with bolder hues like blues Or greens. Hang these framed pieces on the wall at different heights to give them more dimension and visual interest.
12. Wicker Basket Wall Decor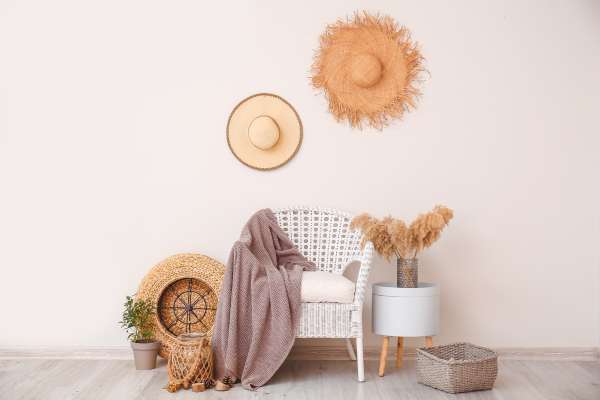 Wicker basket wall decor is a great way to bring texture and a cozy feel to any space. They can be used on their own Or in combination with other rustic elements, Like wood planks Or old shutters. Wicker baskets come in an array of sizes And shapes that allow you to customize your wall decor according to the size of your living area. It will create an eye-catching display.
Wicker baskets also come in various colors And textures which can create interesting contrasts when arranged on the wall. Choose two Or three different types of baskets for your walls And mix them together with varying shades of browns, Whites, Blacks, Or greys for a truly stunning effect.
13. Homey Feature Wall With Wood Accents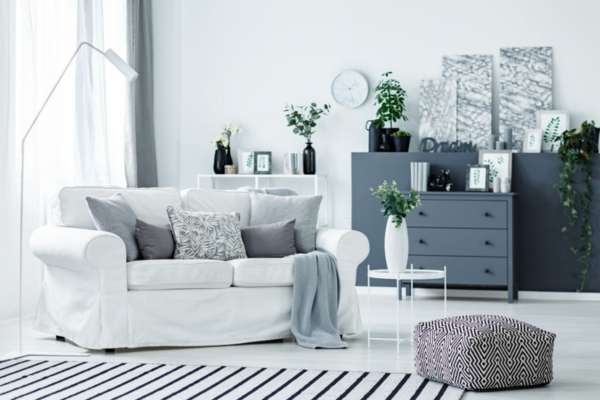 For a rustic living room, Creating a feature wall with wood accents is the perfect way to add style and warmth. Whether you choose to use reclaimed barn wood, Stained planks, Or even painted boards, Using wood as an accent will give your living space a homey feel.
When designing your rustic feature wall, Think about how much of the wall you want to cover with wood and what type of look you're going for. You could use shiplap-style boards running vertically up the wall for a classic look. Or go for something more unique like interlocking shaped pieces in different colors. It's also important to think about lighting. Natural light can really bring out the depth of color in your chosen woods while strategically placed spotlights can create a cozy ambiance.
14. Decorate The Walls With Laurel Wreaths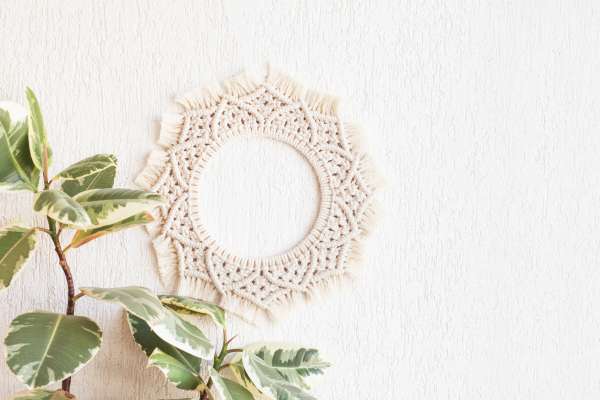 Laurel wreaths are a timeless option that adds an instant touch of elegance. These circular decorations were traditionally used to honor the accomplishments of great leaders and athletes in Ancient Greece and Rome. Today, Ahey's is often used as a decorative element for walls in entryways, Bedrooms, Kitchens, And more. Whether you hang one large laurel wreath or several smaller ones on your wall, This timeless look can give your living area an inviting atmosphere with A classic appeal.
The best part about using laurel wreaths for wall decor is that you have lots of options when It comes to styling them. Hang them solo on the wall for an understated look or pair them with other rustic pieces like framed photographs or canvas paintings.
15. A Cozy Rustic With Pallet Slat Wall Art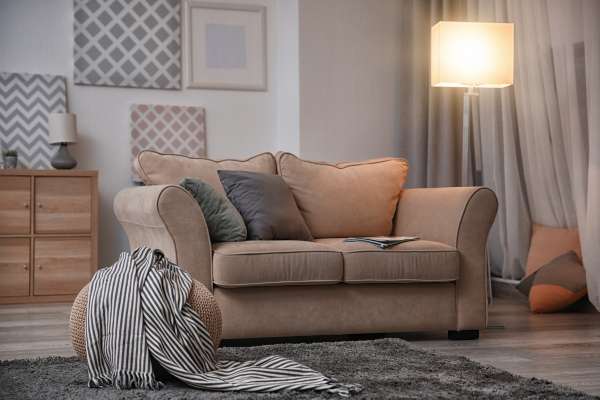 Creating A cozy, Rustic atmosphere in your living room, Consider using pallet slat wall art as A part of your decor. This type of wall art is easy to put together and will instantly add texture, color, And interest to any room. Plus, When you use reclaimed wood from pallets for the slats, You can make this craft project both affordable and eco-friendly.
To assemble the wall art, Begin by cutting your reclaimed wood into long strips that measure between one-half and one inch wide. You can also paint Or stain them if desired. Try using earthy tones such As ochre Or olive green for an authentic rustic look. Once the strips are cut and treated as desired, Arrange them in a pattern on your living area wall to create an interesting design.
16. Wall Decor With Handmade Mantels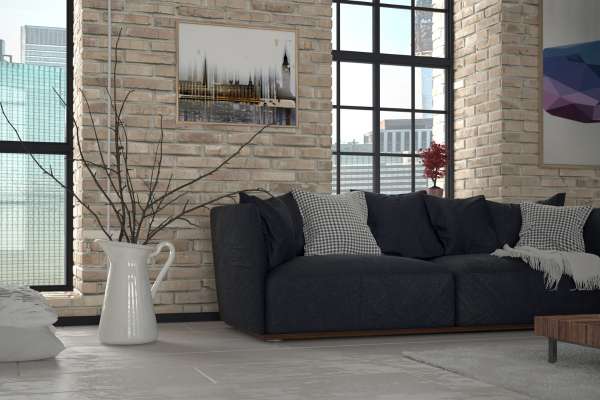 One of the best ways to create a warm and inviting atmosphere in your space is with handmade mantels. These timeless pieces bring an effortless charm and character to any room. It can be customized for A truly unique look.
Adding a handcrafted mantel to your wall decor will tie together the overall look of your home. It also act as an excellent conversation starter when entertaining guests. An original, one-of-a-kind mantel makes for an eye-catching centerpiece in any living room. Especially when paired with other rustic touches like reclaimed wood accents or vintage lighting fixtures.
17. Decorate The Walls With Ikea Frames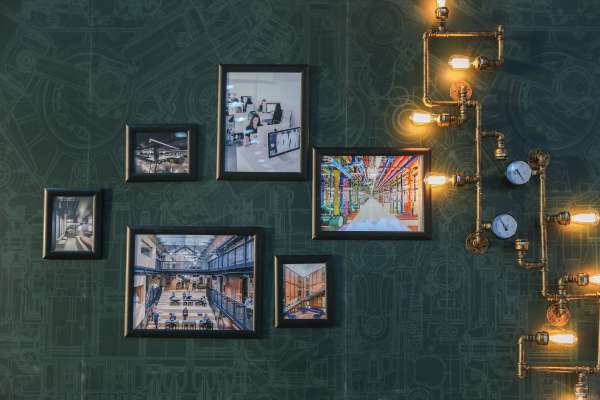 Adding rustic charm and character to A living room is easily achievable with the right wall décor. One of the most popular decorating ideas today is using Ikea frames to create a custom wall display that's both stylish and unique. Whether It's colorful prints, Vintage postcards, Or family photographs, These frames can be used to create a beautiful collage in any living area space.
The best part about using Ikea frames for rustic decor is that they come in all shapes and sizes. So you can mix and match different style frames for an eclectic display. For example, Pair old-fashioned wood Or metal frames with contemporary glass ones for an eye-catching contrast. Add some warmth by adding natural elements like dried flowers Or string lights into your design for truly one-of-a-kind wall décor.
18. DIY Crafter Corner With Storage And Mirror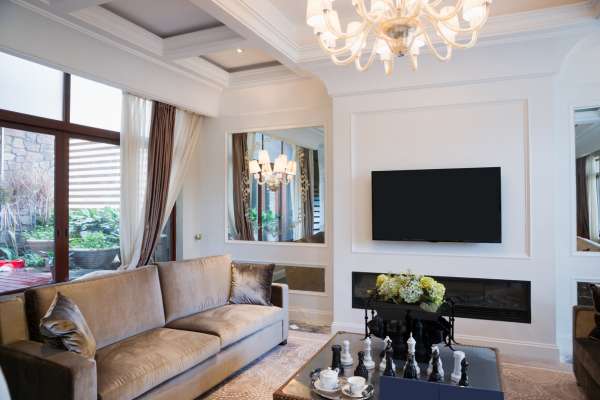 Crafter Corner With Storage And Mirror is an innovative way to spruce up your rustic living area wall decor. Not only does It add A unique touch to the room, But It also serves multiple purposes. The corner shelf comes complete with storage and A mirror for convenience. You can use the storage area to store items you need access to often such as craft supplies or small tools. The mirror will open up the space and reflect natural light into your living area for brightness and energy.
The corner shelf is made from high-quality wood that gives off A rustic feel, making It perfect for any style of home decor. With Its lightweight design, You can easily move It around in order to customize the look of your living area wall anytime you want.
19. Dynamic Geometric Wooden Picture Hanger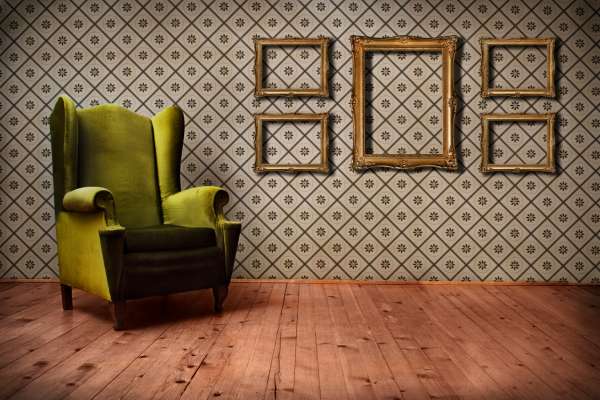 Adding rustic charm to any living room is easy with a dynamic geometric wooden picture hanger. Not only does this eye-catching wall décor provide an interesting focal point to the room, but its unique design adds an extra layer of appeal. It's ideal for those looking for something special that won't overpower the rest of their décor.
This handmade wooden hanger features intricate wood carvings and a dark walnut finish, giving it a rustic yet modern look that will enhance just about any living space. The dynamic geometry allows you to add multiple pieces and hang them at varying lengths and heights, creating visual interest on your wall while still maintaining subtlety. With so many possibilities, you'll be able to find the perfect combination for your home's décor style.
20. Multi-Grain Neutral Harvest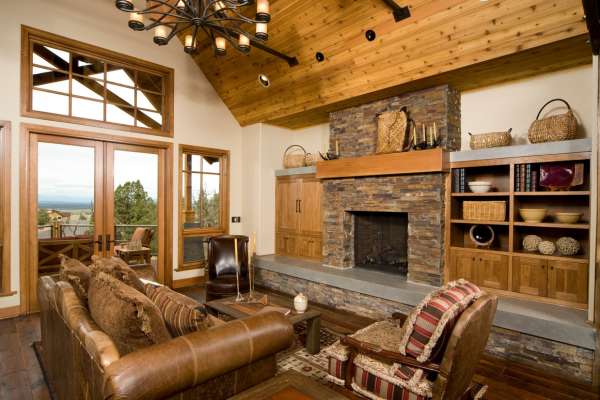 Multi-Grain Neutral Harvest is A unique and rustic wall decor style that is perfect for any living area. Using natural elements such as wood, Stone, Metal, And clay, Multi-Grain Neutral Harvest provides a cozy atmosphere in the home. The neutral color palette of this style creates an inviting ambiance while still providing eye-catching visuals to liven up any space.
Bringing nature into the home with this rustic wall decor can be done in many different ways to fit personal tastes and preferences. Wood paneling offers A classic look that will never go out of style, while metal accents provide an industrial touch. Clay sculptures bring texture and artistry to the walls and stone tabletops create a timeless look.
21. Poem On Wall With Old Ladder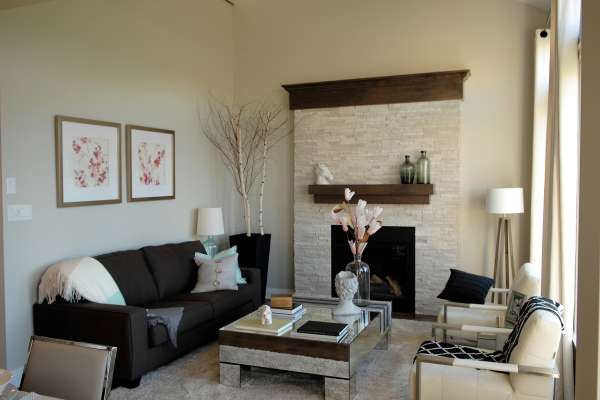 A poem on the wall with an old ladder is a unique way to add rustic charm to any living room. If you want to make your home feel cozy and inviting, Then this is the perfect decorating solution. As not only does it create a stunning visual element in the room, But It also adds a meaningful touch with words of wisdom.
Adding an old ladder under and around the poem can be done easily by simply leaning it against the wall. Depending on your style preference, you can choose from a variety of different types of ladders such as wood or metal. To complete the look, Hang some string lights near or above the poem for extra illumination in the evenings. You can also accessorize with plants and other decorations for added texture and color to your living space.
22. Rustic And Simple Wooden Wall Sconces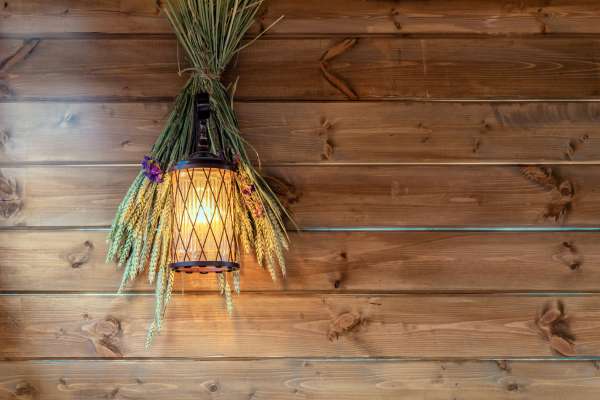 Adding rustic charm to a living room can be as simple as adding wooden wall sconces. These pieces of decor are an easy way to add character and style without much effort. Wooden wall sconces come in a variety of styles and colors, making It easy to find the perfect fit for your living room's decor. Plus, They offer an extra layer of lighting that makes the space feel cozy and inviting.
For those looking for a more organic look, consider handcrafted wooden wall sconces with natural finishes. From weathered woods to beautiful burls, These pieces will bring texture and warmth into any living area. If you're feeling creative, you can even make your own set of wooden wall sconces using reclaimed wood or salvaged materials from around your home. Whatever design you choose, These rustic pieces will definitely be conversation starters!
23. Corner Shelf Full Of Family Photos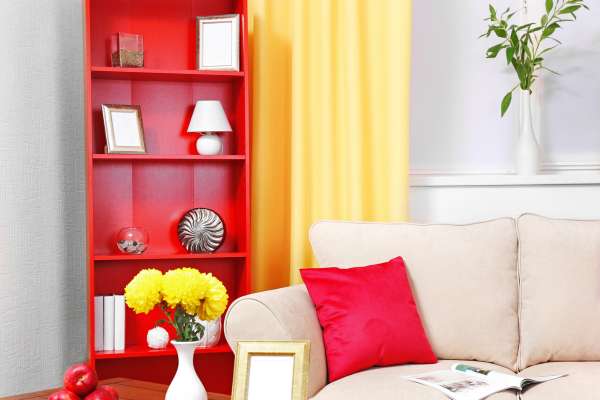 Are you looking for ways to spruce up your rustic living room? A corner shelf full of family photos is a great way to add a personal touch to your home. Not only can it be used as wall decor, but it also offers plenty of storage space. Here are some ideas on how you can use this classic and cozy addition to your rustic living area.
The corner shelf provides the perfect spot for displaying framed photos, figurines, and other trinkets that represent your family's history. You can arrange them in an asymmetrical formation or create a cohesive visual story using different sizes and shapes of frames. Alternatively, you could opt for a more modern look with black-and-white prints or sepia-toned images arranged in sleek picture boxes or frames with clean lines.
How Do You Do A Rustic Style?
Achieving a rustic style in your home is all about creating an inviting, comfortable atmosphere that feels like a cozy retreat. To start, you'll want to focus on natural materials such as wood, stone, and metal. Incorporate these materials into furniture pieces, wall treatments, And accent pieces throughout the space.
In terms of color palette, stick with earthy tones such as browns, greens, and blues. You can also add pops of color here and there with brighter shades like red or yellow. Lastly, Be sure to include plenty of texture in the space by layering rugs, Throws, And pillows. This will give your room that lived-in feel that is essential for achieving a rustic look.
What Looks Good On The Walls Of The Living Room?
The living room is one of the most important rooms in the home. So it's important to choose wall décor that will make it look inviting and well-coordinated. One option is to hang artwork that reflects your personal style. Whether it's a painting, a photograph, or a print, adding art can instantly add character to any space. Another option is to hang mirrors.
Mirrors can create the illusion of more space and can also reflect light around the room. Finally, you could opt for shelves and display items like books, Plants, sculptures, or vases. This gives you an opportunity to showcase your favorite items while adding texture and color to the walls.
What Is The Best Way To Decorate A Rustic Living Room?
The best way to decorate a rustic living area is by incorporating natural elements that reflect the outdoors. Incorporating wood furniture and accents, such as wooden coffee tables, chairs, and end tables will give the room a cozy and comfortable feel. Adding light fixtures made from wood or metal with an industrial aesthetic can also help to enhance the rustic look.
Textiles like wool rugs and throws can add warmth and texture to the space. Lastly, adding plants like succulents or hanging vines will bring in some greenery and give the room a more natural feel.
Conclusion
Rustic living room wall décor ideas are a great way to bring a cozy and inviting atmosphere into any home. Incorporating natural elements such as wood, Stones, and plants is an easy and inexpensive way to achieve the desired look. Additionally, Showcasing artwork with sentimental value or adding vintage items will give the room a personal touch. Overall, with some creativity and effort, you can create a beautiful rustic living area that your guests will envy.